Any company's life and future is dependent on its ability to generate leads. There's no way around it: you need new consumers to grow. AE Wide Solutions has its own lead generation tips and tricks below. We provide you with important takeaways to boost your lead generation efforts to the next level, whether you're seeking for lead generation tips for small businesses, B2B lead generation tips, or just general lead generation ideas.
What is Lead Generation?
Quickly, let's make sure we're on the same page in terms of vocabulary before we get into the techniques you may utilise to expand your business.
A lead is someone who has expressed an interest in your company in some form. Anyone who has provided you their contact information—for example, to attend a webinar, get a free guide, or sign up for your newsletter—is a lead. This customer is now inside your sales funnel since they visited your company's website and gave you permission to contact them (usually by email, but occasionally by phone).
As a result, lead generation—often abbreviated as "lead gen"—is simply the process of getting people interested in your business into your sales funnel. A lead generation approach is anything that gets someone to give you permission to contact them or remarket to them.
Have you gotten the hang of it? Great.
Let's now turn our attention to the 5 game-changing lead generating strategies that will help you grow your business.
1. Content that is tailored to a certain audience is always the best.
You can't be everything to everyone. For leads to pay attention these days, your message and content must be highly relevant. Rather than using a one-size-fits-all approach, aim to target various market segments with different content projects.
2. Focus on quality rather than quantity.
You can have hundreds of blog entries, but none of them will be important if none of them are fascinating or engaging. Keep in mind that one valuable item is worth ten irrelevant ones, so focus on highly relevant content that engages your audience, build more trust and credibility — one it's of the most significant lead generation techniques out there.
Read more about our 10 powerful ways how to earn trust and credibility within your industry.
3. Focus on engaging leads, not simply adding names to your database.
This is one of the most significant marketing methods for generating leads. More leads are created when there is a higher level of engagement. Leads that aren't engaged aren't likely to convert, so focus on engaging them first and foremost, and the rest will fall into place.
4. Respond to comments on social media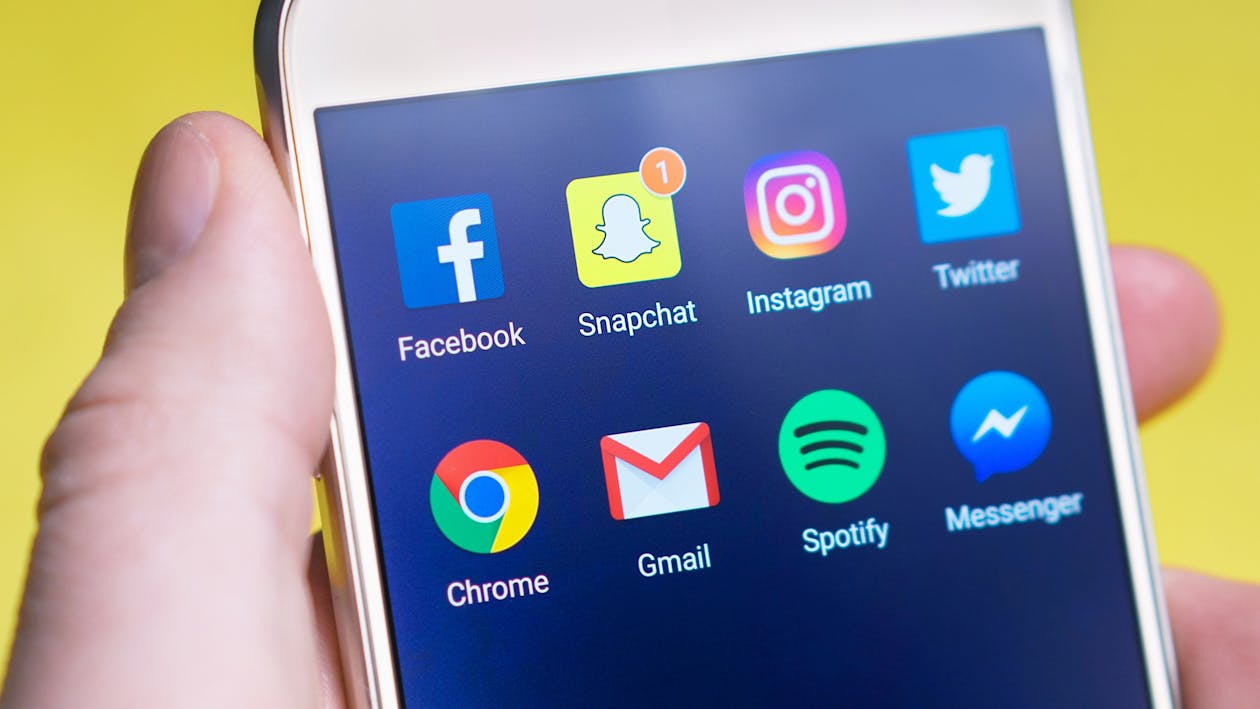 Because social media connection is a two-way street, it's critical to respond to comments left on your site or under your articles. It will solidify your reputation as a company that actually cares about its clients.
Read more about how to manage social media.
5. Don't stop with lead generation
It's crucial to generate fresh leads, but what you do with them once you have them is what determines whether they become customers. Nurture them with regular material that gradually engages them until they are qualified and ready to buy.
What are the Benefits of Lead Generation?
You understand that leads are critical to the long-term success of your company. But what are the benefits of lead generating for your company? Here are 3 reasons why you should concentrate on lead creation.
1. Expand Your Fan Base
Lead generation initiatives include a significant amount of content production and communication. It entails creating high-quality content and initiating social media dialogues. The idea is to offer useful information with your target audience in order to establish yourself as an industry thought leader.
As a result, a community of professionals that admire and follow your brand is formed. Some will become customers, and others will become brand ambassadors. Who doesn't need more of those?
2. Boost Your Sales
Lead generation, when done right, can increase your brand's capacity to reach target prospects. To increase interest from these specific categories, you'll need to use the correct messaging, offer, and content.
You'll be able to attract the attention of quality leads easier this way, making it easier for sales to convert them. The potential for income development is huge, especially when you focus on the interests and pain points that your audience cares about.
3. Boost Brand Recognition
The number of people in your target market who are aware of your brand is known as brand awareness. The larger your brand's awareness, the better your reputation, and the higher your profit potential and overall brand worth.
Savvy Lead Generation tactics ensure that when your customers need to make a purchase linked to your product or service, they think of you first.
Frequently Asked Questions About Lead Generation
Lead generation is a difficult aspect of running a company. Because of its complexity, many questions are frequently asked, such as "What is lead generation?" "What does it entail?" "How do I enhance my lead generation efficiency?" and so on.
In this blog, AE Wide Solutions addresses 3 of the most common lead generation questions we've received over the years.
Why is Lead Generation Important for a Business?
Lead generation is an important aspect of expanding your business and generating new business prospects. Without some sort of lead generation, your company may find it difficult to keep up with competitors who engage with potential consumers on a regular basis.
Gaining new consumers may not require much effort for some organizations, especially if their item fills a significant vacuum in the market, is of good quality, and has little competition.
To keep ahead of the competition, other firms will need to design and maintain a consistent lead generation approach.
Lead generation allows businesses to stay in touch with their audience, create brand awareness, and build a database of prospects and future clients, in addition to generating a consistent stream of new business and outperforming the competition. It also aids in the mapping of the market's landscape, and when done effectively, can benefit both the client and the company.
What Lead-Generation Strategies Can I Use?
There is no such thing as a "one-size-fits-all" approach to lead generation, which means that what works for one company may not work as well, if at all, for another. Businesses in a wide range of industries and marketplaces can employ a variety of inbound and outbound techniques to create sales leads.
Inbound marketing is based on reactive marketing, in which you target your audience with marketing and wait for them to act or exhibit interest.
Outbound marketing is a type of proactive marketing that typically entails direct communication between you and your potential clients. This communication can take place over the phone, by email, or in person at trade shows.
Businesses must develop a balanced plan that combines a mix of both inbound and outbound marketing methods to maintain an effective and sustainable process of generating leads and other business prospects. Each of the aforementioned tactics has its own set of benefits and drawbacks, and some will be more suited to specific types of organizations and marketplaces than others. 
What is the secret to generating quality leads?
For some firms, this may come as a shock, but the secret to good lead generation isn't delivering pushy sales pitches to the same people over and over again. It's all about providing value to your prospects by using a customer-centric approach rather than a sales-centric strategy.
When it comes to creating a lead generating plan, you must prioritise your prospects and their requirements. You're not going to have much success if your approach is tailored to fit yourself rather than your prospects.
What Makes AE Wide Solutions different?
AE Wide Solutions is a team of digital marketing experts in Sydney. We offer full-service digital marketing services and adopt a creative approach in every step of the process.
To develop engaging, functional, and responsive websites and marketing needs for your business, AE Wide Solutions marketing team meticulously evaluates every part of production.
AE Wide Solutions is fueled by innovation and driven by the desire to help you achieve digital success. Search Engine Optimisation, Social Media Marketing, Web Design and Development, mobile app development, graphic design, CRM, web analytics, and other digital marketing services are all areas of expertise for us.
Our Sydney digital marketing team is dedicated to creating cost-effective methods that help our clients build and grow their businesses while exceeding their goals and expectations.
We have a lot of expertise and experience when it comes to what approaches work because we are one of Sydney's oldest IT companies. We have a backlog of high-profile clientele who are satisfied with their outcomes.
Contact us today via our form below if you have any further queries about lead generation or our digital marketing services.